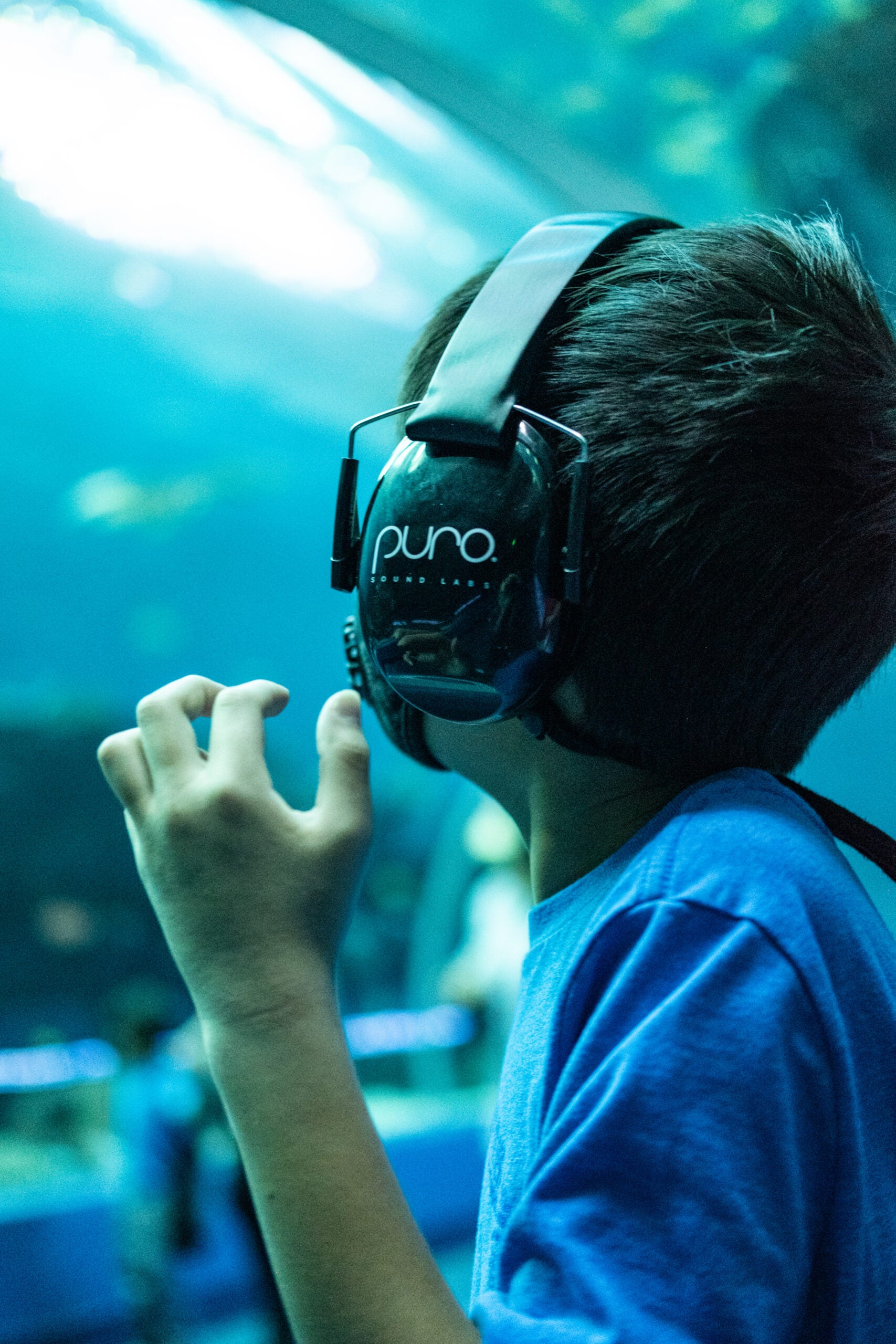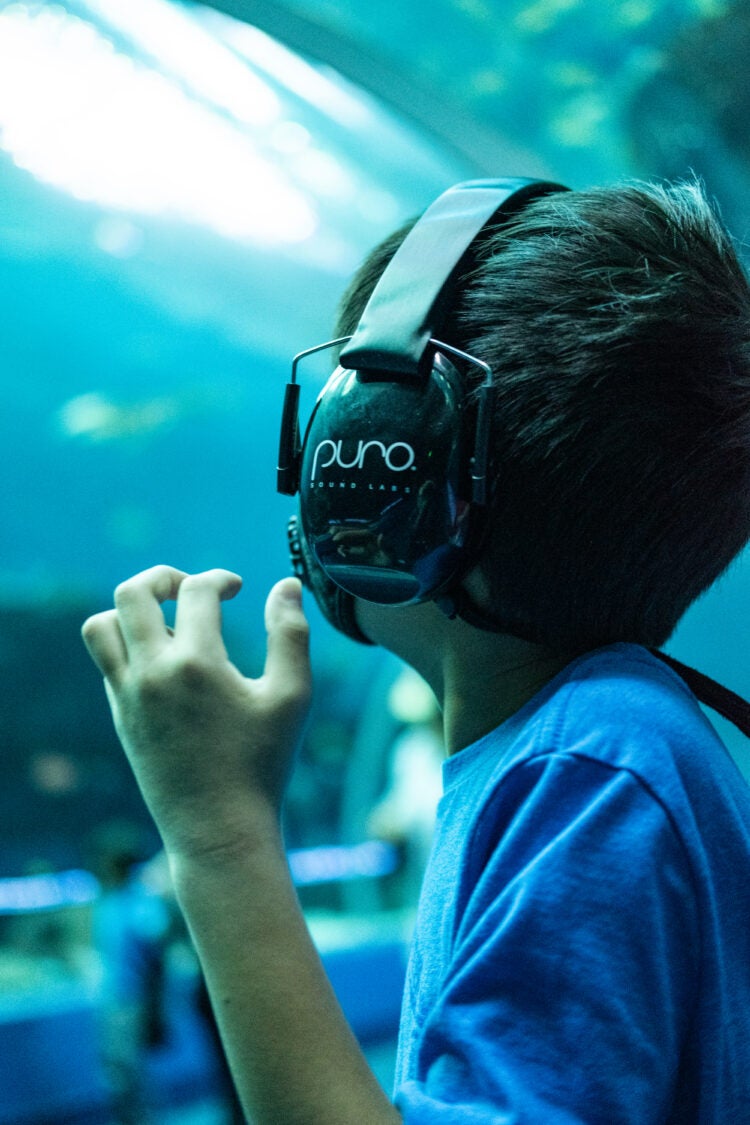 Back to Resource Center
Press Release
Georgia Aquarium Brings the Magic of Marine Life to Guests with Disabilities Year-Round
Accessibility & Inclusivity
ATLANTA (July 17, 2023) – Looking for a once-in-a-lifetime connection that brings you to the wonders of the ocean? Georgia Aquarium does just that, and for all guests, with its year-round commitment to accessible programs and experiences for those living with disabilities.
"At Georgia Aquarium, we offer immersive programs for guests of all abilities," said Sam Herman, director of guest programs at Georgia Aquarium. "We have made it our mission to train our staff, design experiences, and build spaces so people of all physical and cognitive abilities can connect with our magnificent marine life."
July is Disability Pride Month, celebrating and honoring the dignity of the one in four Americans living with a disability. But all year at the Aquarium, guests with physical or cognitive disabilities can explore and discover the wonders of the ocean up close with swim and diving experiences. Journey with the Gentle Giants in the Aquarium's 6.3 million-gallon Ocean Voyager habitat is the only opportunity in the world where you are guaranteed to swim or dive with whale sharks, manta rays, and thousands of other fish.
The Aquarium's dive team is comprised of Dive Masters and Instructors with certifications and training to assist guests of all abilities. Each member of the Dive Team is trained to lead disabled divers and swimmers on their journey, ensuring the care and safety of these esteemed guests. Locker rooms and dive platforms are ADA-compliant.
"Our commitment to accessible experiences doesn't stop with physical challenges," said Herman. "We're honored to accommodate other individual needs, as well."
In 2018, Georgia Aquarium became the first aquarium designated as a Certified Autism Center. Last fall, it was named KultureCity's Sensory Inclusive Venue of the Year for training more than 80% of staff and volunteers on compassionately and effectively working with guests on the autism spectrum and providing sensory features for those who need or want them. They also have assets and services to support those with vision and/or hearing loss as well.
Georgia Aquarium is also honored to have hosted more than 2,900 military personnel and guests who have been physically, emotionally, or mentally wounded through their Veterans Immersion Program, offering swims or dives 365 days a year.
To learn more about how to visit the aquarium and the accessible experiences offered, please visit. To arrange accessible swim or dives programs, guests may email dive@georgiaaquarium.org. For all other accessible animal encounters, please call 404-581-4000 or email hospitality@georgiaaquarium.org.
###
ABOUT GEORGIA AQUARIUM
Georgia Aquarium is a leading 501(c)(3) non-profit organization located in Atlanta, Ga. that is Humane Certified by American Humane and accredited by the Alliance of Marine Mammal Parks and Aquariums and the Association of Zoos and Aquariums. Georgia Aquarium is committed to working on behalf of all marine life through education, preservation, exceptional animal care, and research across the globe. Georgia Aquarium continues its mission each day to inspire, educate, and entertain its millions of guests about the aquatic biodiversity throughout the world through its engaging exhibits and tens of thousands of animals across its eight major galleries.