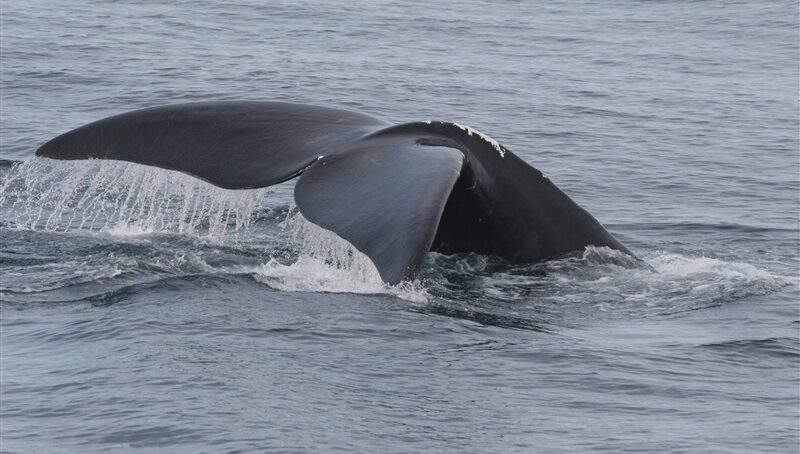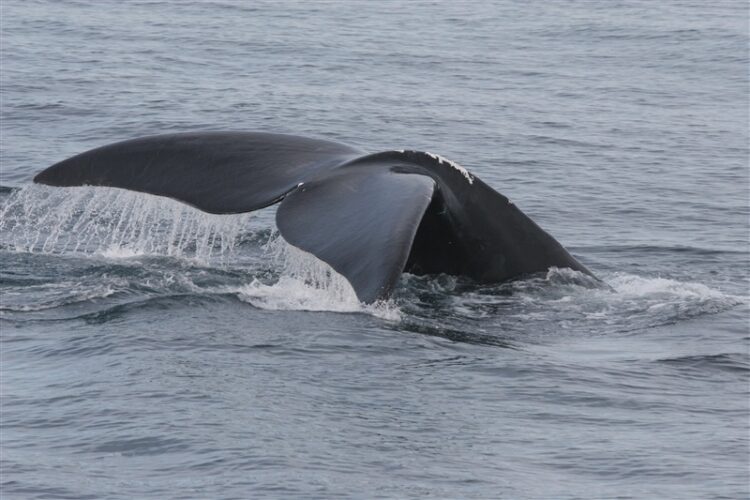 Conservation & Research
Valentine's Day may be the holiday we associate most with the month of February, but marine enthusiasts and conservationists may be familiar with a lesser-known day: International Whale Day. Observed on February 20 this year, it aims to spread awareness (and love) for whale species, many barreling towards a grave future – or no future at all with the threat of extinction now closer than before. They may not know it, but Georgians have a unique connection to one of these imperiled species: the North Atlantic right whale.
Every winter, Georgia receives an extraordinary gift from Mother Nature when North Atlantic right whales arrive in our state waters from New England and Atlantic Canada for their annual calving season. Their nursery area includes only Georgia and northeast Florida and nowhere else in the world, and that fact is a main reason that right whales are the official Georgia State Marine Mammal. Unfortunately, these amazing giants are critically endangered, with fewer than 350 animals left and fewer than 80 breeding females.
Right whales' main threats are entanglement in commercial fishing gear and ship strikes. The unique way they feed means they can end up with lobster trap float lines caught in their mouth or wrapped around the flippers or tail, leading to severe injuries or a slow and exhausting death. Ship strikes are more of a silent killer, usually diagnosed at necropsy. We know what impacts them, but how do we fix it? One way is making informed and sustainable choices in our everyday lives. Understanding the food we eat and how it makes its way to our plates is a good start, especially seafood. This month, Monterey Bay Aquarium's Seafood Watch is proposing reclassification of Canadian snow crab, American lobster (U.S. and Canada), and several others to "Red" (do not eat). The gear used to fish for these pose higher risk to right whales and the hope is by scaling down consumption, we may be able to spare more right whales in the process. Before consuming, you can check where your seafood choices fall on the Seafood Watch website. It may be hard to believe, but everyday actions can have lasting implications for our planet and animals like the right whale.
Georgians should take pride in this exceptional natural asset, which regularly brings to our backyard the majesty of some of the largest animals on earth. Other great whales, like the humpback, are among the best comeback stories in conservation; let's use those successes to inspire us to protect the North Atlantic right whale, our whale, from existential threats, and give them the space they need to recover their populations and enrich our special 100 miles of coastline for generations to come.
This article was published on: February 15, 2022
ABOUT GEORGIA AQUARIUM
Georgia Aquarium is a leading 501(c)(3) non-profit organization located in Atlanta, Ga. that is Humane Certified by American Humane and accredited by the Alliance of Marine Mammal Parks and Aquariums and the Association of Zoos and Aquariums. Georgia Aquarium is committed to working on behalf of all marine life through education, preservation, exceptional animal care, and research across the globe. Georgia Aquarium continues its mission each day to inspire, educate, and entertain its millions of guests about the aquatic biodiversity throughout the world through its engaging exhibits and tens of thousands of animals across its eight major galleries.