Animals & Exhibits
Two California sea lions have relocated to Georgia Aquarium from a partner facility in Texas. Six-year-old Alex and five-year-old Josie were deemed non-releasable by the National Oceanic and Atmospheric Administration (NOAA) after it was determined they would not be able to survive on their own. Unfortunately, Alex had a cataract in his left eye, while Josie had cataracts in both eyes. Cataracts can impair vision and could impact a sea lion's survival in the ocean because it makes it more difficult to search for food and avoid predators.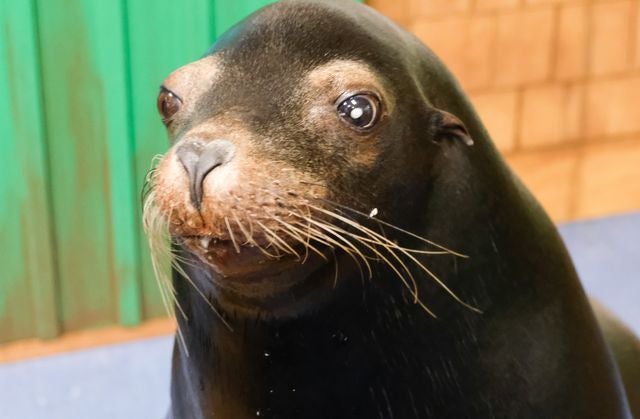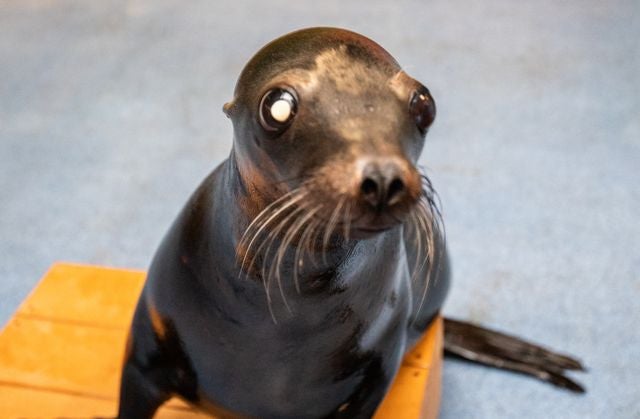 Our teams focused on establishing a positive relationship with the sea lions and building mutual trust with them as they settled into their new home. This trust is important because it helps our teams facilitate medical related behaviors allowing us to provide the best care possible. For example, Alex and Josie learned target training to help them receive eye drops and tactile training to acclimate them to physical exams.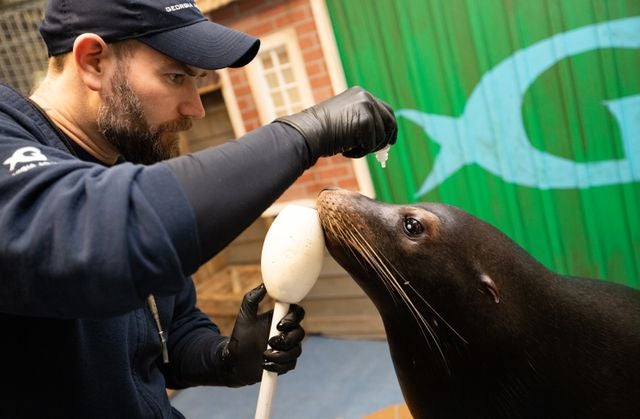 After the sea lions became more comfortable with our teams, it was time to safely evaluate their individual cataracts under anesthesia with a specialist. This was done to assess the severity of the cataracts, if their vision could be improved, and the best treatment for each sea lion.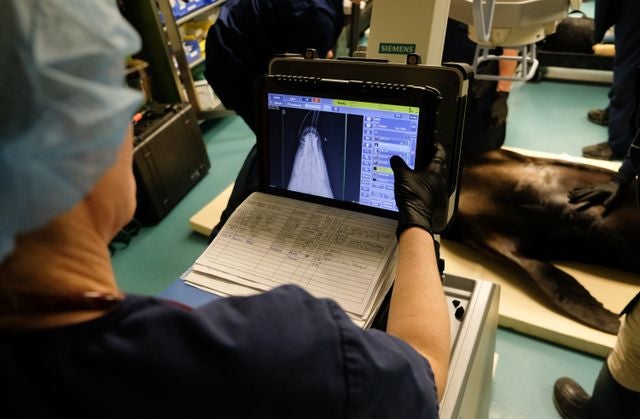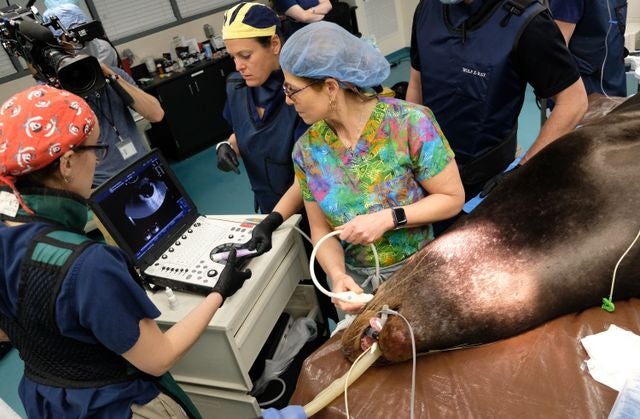 Upon further examination, it was discovered that Alex and Josie each had a detached retina – Alex in his left eye with his cataract and Josie in her right eye with her cataract. Josie's left eye with a cataract was small and did not require surgical intervention but will be monitored for the rest of her life. The detached retina discovered in Alex and Josie resulted in irreparable blindness in those eyes. After careful consideration of all options, the decision was made to remove the severely damaged eyes to minimize any chance of infection, discomfort, or complications.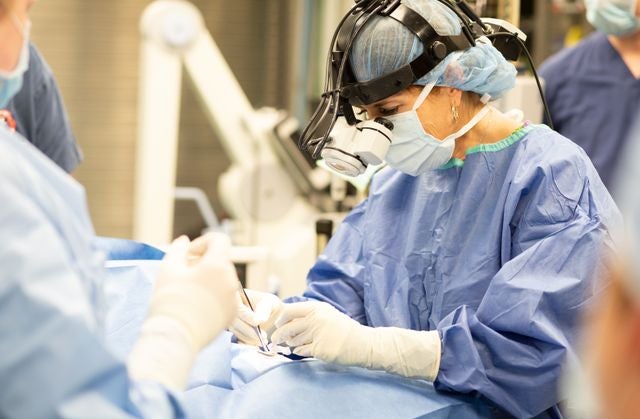 Following the success of the surgeries, Alex and Josie have recovered remarkably and are continuing to bond with their fellow sea lions and caretakers.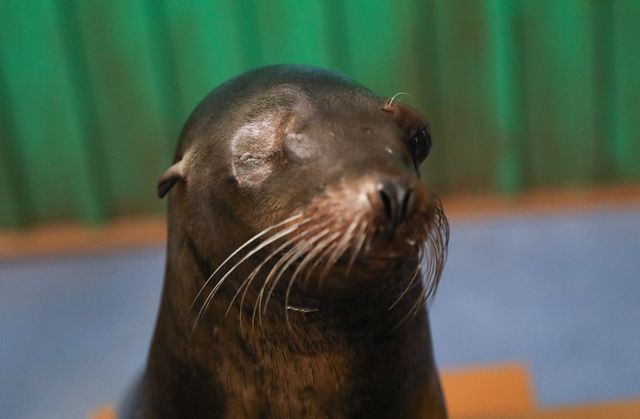 To continue following Alex and Josie's stories, tune in to our new show The Aquarium on Animal Planet. For more animal updates, be sure to follow us on Facebook, Twitter and Instagram.
This article was published on: June 18, 2019