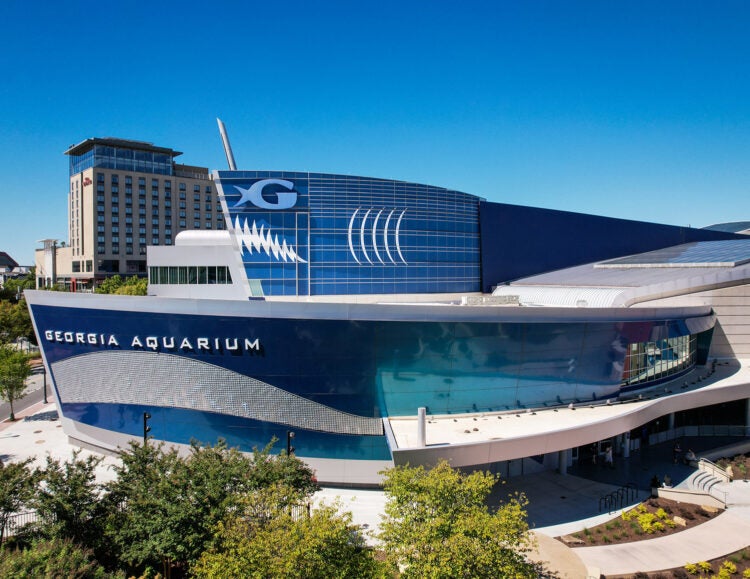 Back to Resource Center
Press Release
Georgia Aquarium Becomes First Aquarium Designated as a Certified Autism Center
Accessibility & Inclusivity
ATLANTA (October 29, 2018) – Parents with children on the autism spectrum often find choosing vacation locales and attractions to visit a challenge due to sensory needs, dietary restrictions and safety concerns. Georgia Aquarium is the latest destination – and the first aquarium – to become a Certified Autism Center (CAC). The CAC designation, granted by the International Board of Credentialing and Continuing Education Standards (IBCCES), means that visitors and families with children who have autism and other sensory disorders can enjoy the best possible experience that caters to their needs.
For almost 20 years, IBCCES has been the industry leader in autism training for licensed healthcare professionals and educators around the globe. IBCCES recognized that many families with children who have special needs have limited travel options. In response to this need, IBCCES created training and certification programs specifically for the hospitality and travel industry. While many destinations tout "autism-friendly" options, this phrase is a generic term that does not necessarily indicate a true understanding of these families' requirements. More parents are seeking out destinations that have completed research-based training and professional review as they review search for options.
- said Anthony Rivera, Vice President of Guest Experience and Hospitality
While research shows that travel is one of the most intellectually stimulating events for individuals on the autism spectrum, there are still few trained and certified travel options for parents looking for destinations able to accommodate their needs. Organizations like IBCCES and industry leaders such as Georgia Aquarium are working to change that.
"Our goal is to partner with the leading travel destinations in the world to create safe, sensory-compatible travel options for parents and individuals on the spectrum. Our Certified Autism Center designation is awarded to premier organizations around the globe who have completed rigorous training and meet the highest industry standards," said Myron Pincomb, IBCCES Board Chairman.
IBCCES also created AutismTravel.com, a free online resource for parents that lists certified destinations and connects families to other resources and each other. Each destination listed on the site has met Certified Autism Center (CAC) requirements.
This article was published on: October 29, 2018
###
ABOUT GEORGIA AQUARIUM
Georgia Aquarium is a leading 501(c)(3) non-profit organization located in Atlanta, Ga. that is Humane Certified by American Humane and accredited by the Alliance of Marine Mammal Parks and Aquariums and the Association of Zoos and Aquariums. Georgia Aquarium is committed to working on behalf of all marine life through education, preservation, exceptional animal care, and research across the globe. Georgia Aquarium continues its mission each day to inspire, educate, and entertain its millions of guests about the aquatic biodiversity throughout the world through its engaging exhibits and tens of thousands of animals across its eight major galleries.
About IBCCES
The International Board of Credentialing and Continuing Education Standards (IBCCES) was established in 2001 to meet the training and credentialing needs of professionals who work with individuals with special needs. IBCCES has since expanded into over 42 different countries with training centers in the United States and Singapore and members across the globe. Our Certified Autism Specialist, Board Certified Cognitive Specialist, Certified Autism Travel Professional and Certified Autism Center credentials were established with the highest standards in the industry. As a result, our programs have become the benchmark for those who work with cognitive disorders around the globe. In addition, IBCCES created and hosts the annual International Symposium on Cognitive Research & Disorders. This global event brings together top neurologists, education leaders and healthcare experts with a focus on research, innovation, and collaboration. For information about training and certification, visit ibcces.org.