Georgia Aquarium, the Western hemisphere's largest aquarium, is KultureCity's 2022 Sensory Inclusive Venue of the Year. KultureCity is the nation's leading non-profit working towards sensory accessibility and acceptance for those with invisible disabilities. The award was presented at the annual KultureBall in Birmingham, AL. on August 27, 2022.
- Anthony Rivera, Senior Vice President of Operations and Hospitality at Georgia Aquarium
Georgia Aquarium is certified Sensory Inclusive™ by KultureCity. Aquarium staff are trained by leading medical professionals on how to help guests with a sensory overload situation. Sensory sensitivities or challenges with sensory regulation are often experienced by individuals with autism, dementia, post-traumatic stress, and other similar conditions.
"We are honored to receive KultureCity's Sensory Inclusive Venue Award for 2022. We are dedicated to sharing the wonders of the aquatic world with all our guests, regardless of abilities," said Anthony Rivera, Senior Vice President of Operations and Hospitality at Georgia Aquarium. "Through our partnership with KultureCity we've expanded our sensory-inclusive offerings, trained more staff, and recognized what we can continuously do to offer the best experience."
The Aquarium offers a wide range of sensory-inclusive amenities to all guests, of all abilities. In 2020, the Aquarium partnered with KultureCity to plan and debut the Wilkins Rhodes Sensory Room. The sensory room is for guests who may need a quieter, smaller, or more secure environment during their visit to the Aquarium. The space was designed by KultureCity medical professionals and is equipped with sensory tools and privacy. Guests can access the sensory room by using the passcode located next to the door. The room is available during all operating hours, every day, and is a free offering.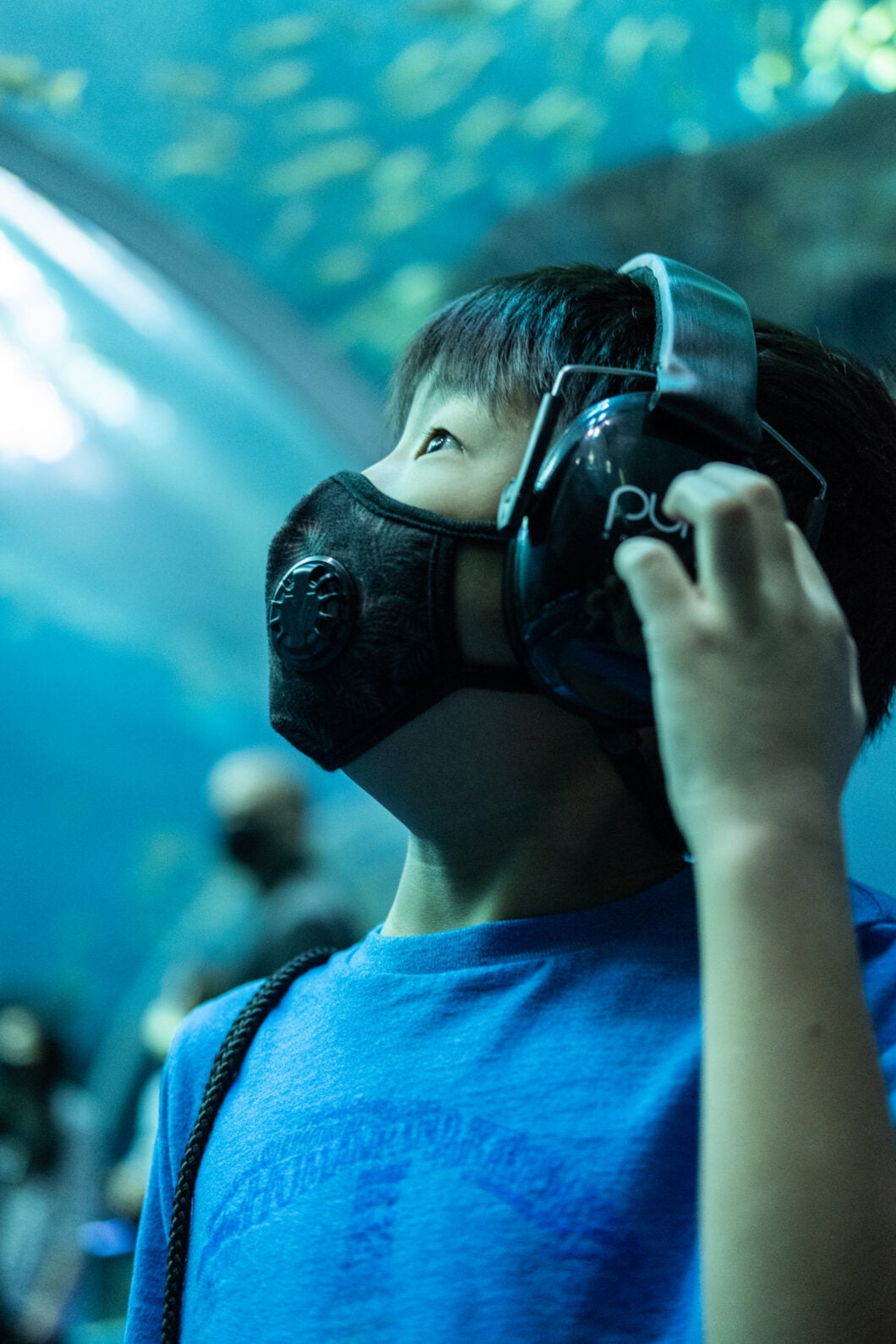 "I still remember the opening day of the Georgia Aquarium; I was a teenager and my family drove 5 hours to support the newest and largest aquarium. Since then, I have made countless visits. To know that families from across the nation and world can enjoy Georgia Aquarium is truly heart-warming! The commitment from the entire staff at the Aquarium has been amazing. We are honored to partner and award Georgia Aquarium with this and hope families will be able to enjoy the sensory inclusive experience for years to come," said Uma Srivastava, Executive Director at KultureCity.
Including the Wilkins Rhodes sensory room, Georgia Aquarium's additional sensory amenities include:
Sensory bags, equipped with noise-canceling headphones, fidget tools, verbal cue cards, and weighted lap pads. These bags are available free of charge to all guests and are available at the Aquarium's Information Desk.
Designated sensory hours with low lighting, limited sounds, and further limited capacity. Check the Aquarium's website for operating hours.
Quiet Zones in galleries
Prior to visiting a venue or event, families can download the free KultureCity App and view what sensory features are available and where they can access them. Also on the app is the Social Story which will provide a preview of what to expect while enjoying Georgia Aquarium.