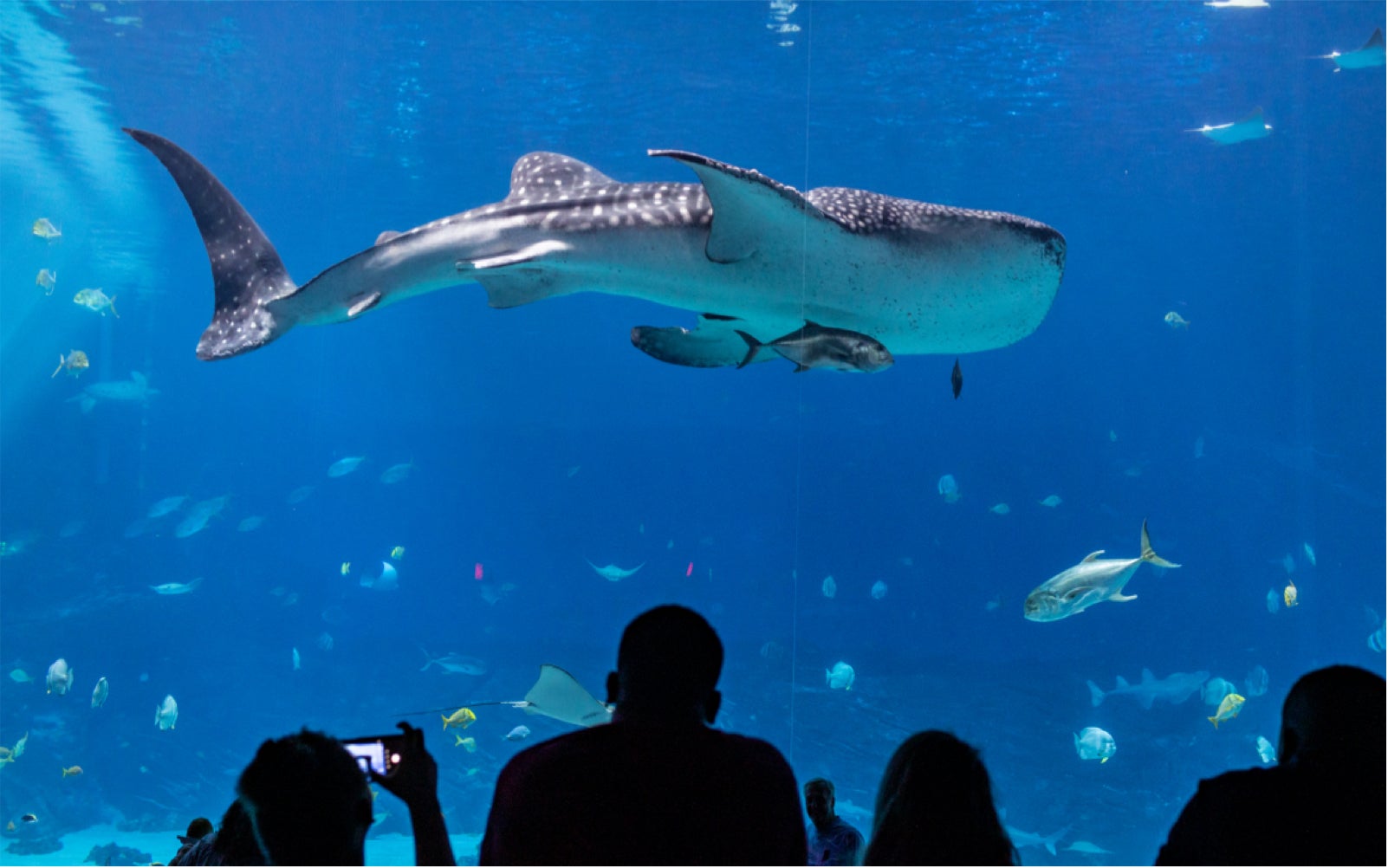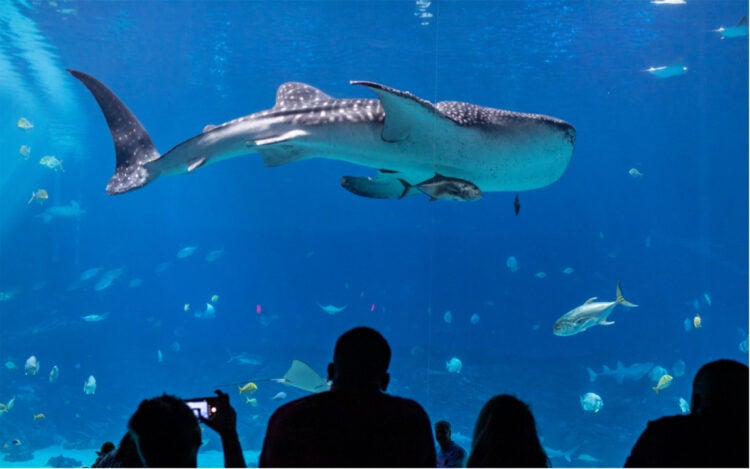 Awards & Certifications
ATLANTA (November 9, 2023) – WheelChariot is a platform focused on improving accessibility for people with disabilities.
Georgia Aquarium has achieved a remarkable milestone by becoming the first Gold Certified organization recognized by WheelChariot, a pioneering platform dedicated to promoting accessibility for people with disabilities. This distinctive certification underscores the Aquarium's unwavering commitment to inclusivity, making it a leading accessible destination in the Atlanta metro area.
WheelChariot is a local Georgia-based organization, founded by graduates from the Georgia Institute of Technology, whose focus is forming a more inclusive society where everyone has equal access to goods and services. WheelChariot's platform provides businesses with the tools and insights needed to enhance accessibility and foster an environment of inclusion. By providing a unique opportunity for businesses to receive first-hand feedback, engage with and learn from a vibrant community dedicated to improving accessibility; WheelChariot helps businesses, like Georgia Aquarium, improve their accommodations based on real user experiences.
"We at WheelChariot are deeply grateful and immensely proud of Georgia Aquarium's commitment to accessibility and inclusivity," said Gabriel Jones, CEO of WheelChariot. "Their decision to trust in a homegrown initiative spearheaded by Georgia entrepreneurs speaks volumes of their dedication not only to superior guest experiences but also to fostering a supportive local community. As passionate advocates for Atlanta, we dream of seeing our beloved city become a leading hub for accessible tourism. Georgia Aquarium's trailblazing achievement in receiving the first WheelChariot Gold Certification not only marks a significant milestone in their journey towards inclusivity but also sets an exemplary model for others. We fervently hope that their leadership and commitment inspire many more establishments to join us in this vital endeavor. Together, we can make Atlanta a beacon for accessibility and inclusivity, ensuring that every visitor, regardless of ability, enjoys the rich, diverse experiences our city has to offer."
Through the WheelChariot for Business initiative, establishments like Georgia Aquarium not only have the opportunity to highlight their commendable efforts, but also gain public-facing certification. This certification allows businesses to proudly promote their commitment to inclusivity, assuring visitors of their dedication to providing accessible experiences for all.
In 2018, Georgia Aquarium became the first aquarium designated as a Certified Autism Center.
Last fall, it was named KultureCity's Sensory Inclusive Venue of the Year for training more than 80% of staff and volunteers on compassionately and effectively working with guests on the autism spectrum and providing sensory features for those who need or want them. Georgia Aquarium is also honored to have hosted more than 2,900 military personnel and guests who have been physically, emotionally, or mentally wounded through their Veterans Immersion Program, offering swims or dives 365 days a year. Now, being recognized as the first WheelChariot Gold Certified organization the Aquarium's hopes to continue expanding efforts to make their facility accessible to all by setting the example of best practices. This Gold Certification recognizes Georgia Aquarium's exceptional efforts to make their facility accessible to all through the wide range of accessibility measures, including but not limited to: providing wheelchairs, golf carts, tactile and specialized exhibit information, and a sensory room. The Aquarium's encounter programs are also all designed with accessibility in mind, ensuring every guest the opportunity to participate in these experiences.
"We are honored to be the first organization to receive Gold Certification from WheelChariot," said Sam Herman, director of guest programs at Georgia Aquarium. "Every year, we see millions of guests come through our doors. Our commitment to accessibility extends beyond the basics, demonstrating our passion for providing a memorable and enriching experience for every visitor. Georgia Aquarium's mission is to inspire awareness and preservation of our aquatic world, and we believe that every individual, regardless of their abilities, should have the opportunity to be a part of this mission."
Georgia Aquarium's journey toward achieving WheelChariot Gold Certification reflects on their incredible dedication to creating a more accessible and inclusive environment for guests with disabilities. With this new achievement, Georgia Aquarium aims to set a new standard for accessibility in the metro Atlanta community.
Together, WheelChariot and Georgia Aquarium are taking a significant step forward in setting a higher standard for accessibility in Atlanta, and hope this certification serves as an inspiration for other businesses looking to promote accessibility and inclusivity.
To learn more about Georgia Aquarium's accessibility offerings, please visit georgiaaquarium.org.
For more information about WheelChariot, please visit wheelchariot.io.
For photos and videos, please see below:

For further information or media inquiries, please contact:
Gabriel Jones
CEO, WheelChariot
(678) 730-4778
Hannah Hardwick
Public Relations Specialist, Georgia Aquarium
###
ABOUT GEORGIA AQUARIUM
Georgia Aquarium is a leading 501(c)(3) non-profit organization located in Atlanta, Ga. that is Humane Certified by American Humane and accredited by the Alliance of Marine Mammal Parks and Aquariums and the Association of Zoos and Aquariums. Georgia Aquarium is committed to working on behalf of all marine life through education, preservation, exceptional animal care, and research across the globe. Georgia Aquarium continues its mission each day to inspire, educate, and entertain its millions of guests about the aquatic biodiversity throughout the world through its engaging exhibits and tens of thousands of animals across its eight major galleries.